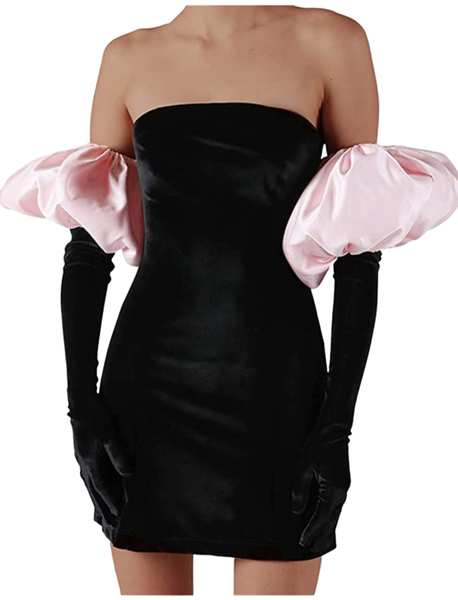 Date Night OOTD
This chic elegant style Black velvet bodycon off the shoulders dress with pink puff sleeve is the perfect classy option for a Valentine's Date or just a night out in the town. 
Every fashionista needs this cocktail party dress.
Channneling styles gone by into modern classics
A little Razzle Dazzle | Shop New Accessories
---
Strut Your Stuff, Darling!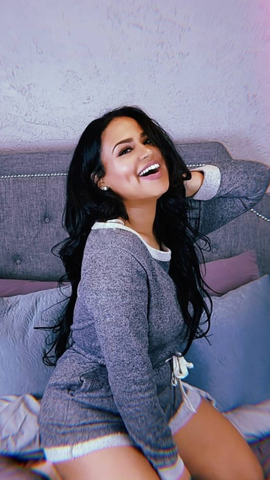 Comfy French Terry Romper
"Absolutely loving this comfy romper. Such a body flattering romper. Lightweight material that provide enough warmth. Great choice for lounge wear!"💛
Desi
GET THE LOOK!
Black Leather Star Studded Shorts with Pockets
"These shorts are a staple for every girl's closet! They are so comfortable, easy to move in and can be paired with anything! I wear them in the summer with a T-shirt and in winter with tights and a turtle neck! They are also very flattering for the curves 😉."
Gina
GET THE LOOK!
14K Gold Plated Chucky Hoop Earrings
"If you are looking for an everyday look these hoops are perfect! Dress down or Dress up; it's the cutest accessory. The best feature is that they are gold plated so there's No Fade."💕
Jassie XO
GET THE LOOK!
Have you got what it takes to be a Canary Diamond?
Canary Diamonds are fashionistas that possess a great sense of style and character. An outstanding example of a strong, independent, confident and sophisticated woman. 
It's time to show the world we are pretty unstoppable!
Sign up to be one now!
I want to be a Diamond